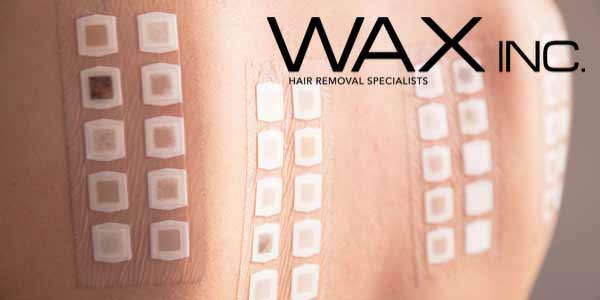 26 Mar

48 Hour Skin Tests: What's The Score?

Everyone reacts differently to beauty treatments, in the same way that some people suffer with sensitive skin and some do not. Similarly, some people can use certain products and others find themselves suffering an itchy reaction. This is why it's important to have a patch test done before having a beauty treatment that involves strong products. After all, it's better to find out that you're allergic to a product or that an ingredient causes itching before it is applied in its entirety.

Who Needs a 48 Hour Patch Test?

The team here at Wax Inc. takes the safety of our customers very seriously, which is why we are relatively serious when it comes to patch tests. Simply, you must have a patch test done 48 hours before any eyebrow tints, eyelash tints or eyelash extension treatments. This isn't something we bend the rules on, as we work hard to ensure no customers suffer with avoidable reactions.

If you have been to Wax Inc. before and have already had a patch test done by us, you won't need one again straight away. Luckily, we don't insist that you have a patch test done before repeat treatments. However, if you haven't had the treatment in the last three months, you will need to have another. This is because the body changes and though you may have been fine previously, we don't want to take any chances.

You may have had an eyebrow tint, eyelash tint or eyelash extension treatment carried out at another salon. In which case, you probably had a patch test done. However, as all salons use different products, you will also need to have a patch test done by us. We understand that it's a lot easier to say "oh, I've had a patch test done elsewhere!" but there's no way of us knowing what products were tested. So, to keep things simple, you must have a patch test done at our salon.

To find out more about booking a 48 hour patch test for a beauty treatment, get in touch. Contact the Wax Inc. team today and make an appointment. If you have any questions, a member of the team will be on hand to help.